You might have seen a few bramble gins pop-up around the globe, including ones from Bombay Sapphire, Wildcat, Hunter & Bligh and J.J Whitney just to name a few.
But what's a bramble you say? Well, outside of the glass, it's a tangled, thorny shrub that grows either blackberries, raspberries or dewberries. In the glass, it's better known as a juicy, blackberry-based cocktail that balances beautifully the sweet and sourness of the berries in a refreshing drink.
The Bramble was actually the brainchild of a guy called Dick Bradsell - also known as 'The Cocktail King' - and was arguably one of his most famous creations back in 1980. Bradsell was looking to create a very 'British' drink, and in his own words, describes it as "basically a gin sour with blackberry stuff in it".
This contemporary classic might have been famous for it's simplicity, or perhaps that it took many people back to their childhood of clambering through the jagged thorns of bramble bushes to pick those ripened blackberries. Blackberries are picked at the end of summer – and if you've ever had the chance to pick these juicy ripe berries, you'll probably have walked away with a few wounds while trying to dodge the prickly bushes. I remember when I lived in Australia, blackberry was a noxious weed – but it certainly made delicious wine!
While the Bramble has been enjoyed by gin drinkers ever since, now this blackberry-based drink seems to be making a comeback in the form of blackberry gin!
The original recipe went a little something like this:
2 shots gin
1 ½ shots freshly squeezed lemon juice
½ shot sugar syrup
1 shot crème de mure
Garnish with a blackberry and slice of lemon.
Fill glass with crushed ice, add gin, lemon juice and sugar syrup and stir. Top up with more crushed ice. Then lace drink with crème de mure by slowly pouring over fresh ice.
(And if you want to do it the way it was intended, make sure it's in an old-fashioned glass and poured over a crushed ice volcano!).
We're makers and crafters here so we decided to make our own bramble gin, taking inspiration from the classic bramble cocktail.
Using our Wild Berry Gin Flavouring recipe in the Gin Flavouring Craft Kit what resulted was a beautifully indulgent, full flavoured blackberry and raspberry gin with subtle earthly sweet notes from blueberries.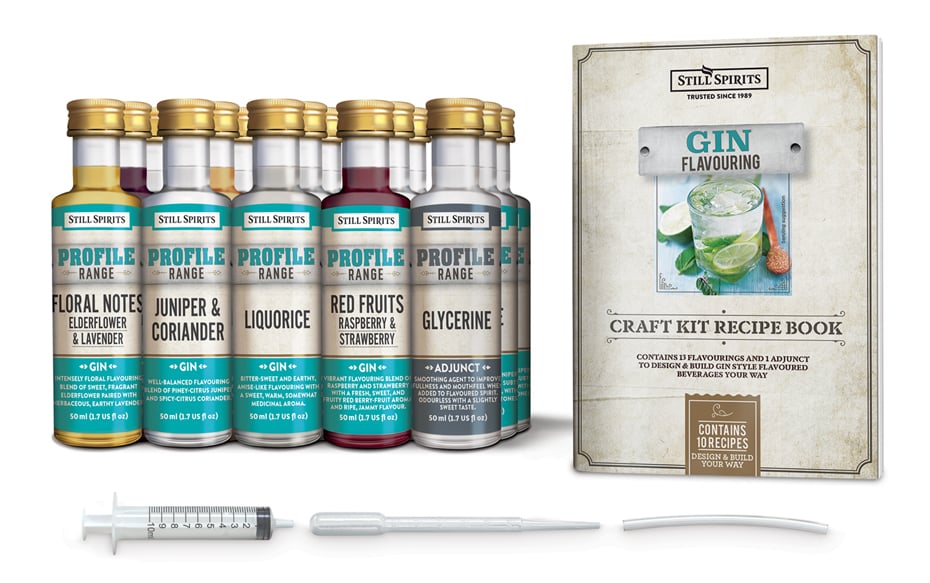 Head to your local Still Spirits stockist to pick up your ingredients and get experimenting today!
Don't forget to share your creations with us on our Facebook page or tag us on Instagram. As always, if you have any questions, please feel free to contact us via social media, leave a comment below, or send us a message directly here.