While it isn't absolutely essential for you to use a special glass for your favourite spirit, liqueur or cocktail, it can make a big difference to the overall experience by enhancing the wonderful flavours and aromas present, as well as keeping your drink at the perfect temperature.
So, what are the different types of glasses and what should they be used for?
Rocks/Old Fashioned Glass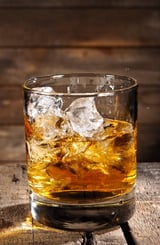 A low tumbler with a thick base. Commonly used for (you guessed it!) liquor served on the rocks, or muddled drinks.
Use for:
Neat or "on the rocks" spirits
Old Fashioned
White Russian
Negroni
Sazerac
Highball/Collins Glass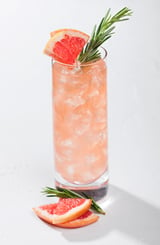 A tall, narrow glass with straight sides. Commonly used for mixed drinks and highball cocktails (soda mixer + spirit). A highball glass is interchangeable with a Collins glass which is taller and narrower than a highball glass.
Use for:
Highballs
Gin & Tonic
Bloody Mary
Rum & Coke
Tom Collins
Mojito
Long Island Iced Tea

Snifter
The large balloon shaped bottom of a snifter allows the glass to be cupped by the hand, warming the liquor inside which also helps with evaporation and concentration of the aromas. The tapered rim helps trap the vapours of the spirit, allowing for full appreciation of the taste and aroma.
Use for:
Brandy
Whiskey
Cognac


Martini Glass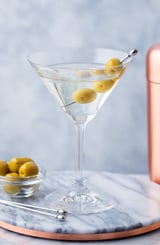 A long stem, preventing your hands from warming the drink. Conical in shape, showcasing the aroma of the drink.
Use for:
Martini
Cosmopolitan
Brandy Alexander
Manhattan

Margarita Glass
A long stem, like a martini glass, to prevent your hands from thawing the drink. A wide rim for salt.
Use for:
Frozen margarita
Margarita on the rocks
Frozen Daiquiri


Hurricane Glass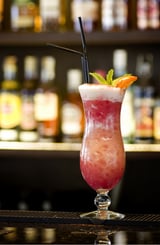 A heavy based pears shaped glass with a flared top. A hurricane glass is the glass of vacations! Perfect for serving tropical, beachy drinks.
Use for:
Pina Colada
Hurricane
Blue Lagoon


Coupe Glass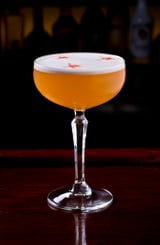 Commonly used to serve champagne, the coupe glass is perfect for strained cocktails with a touch of acidity.
Use for:
Pisco Sour
Whiskey Sour
Kamikaze
Sidecar
Gimlet
Dark & Stormy

Cordial Glass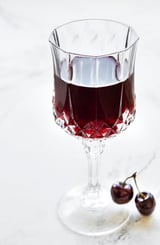 The term 'Cordial' is used to describe sweet, dessert-like liqueurs. Fittingly, these small, stemmed glasses are designed for sipping on liqueurs.
Use for:
Liqueurs
After-dinner drinks

So there you have it, the perfect glass for your handcrafted cocktail! If you're looking for some recipe inspiration, we've got you covered – view our recipes here.